Want to Trade like a Pro?
It's a trader's market.
Learn the strategies Pro Traders use to help gain an edge on the market.
We're looking for traders like you!
Learn pro trading strategies with StockOdds Institute, then qualify for a prop trading account to utilize up to $1,000,000!
StockOdds® Trading Bootcamp
Pass the tests to apply for up to a $1,000,000 trading account*.
Step 1
(Top 10 Odds)
Trade with quantitative strategies made easy. Plus, our Top 10 Odds lists are built for relationship trading - an essential strategy for pro traders.
We have two options to get you started:
TRY NOW
WE DON'T JUST HAVE GREAT DATA, WE CAN TEACH YOU TO USE IT!
You Can Create The Career You Want
Learn probability-based, relationship trading strategies that Pros use:
Focus on strategies to earn rather than win money from the market
Set your own hours, location and trading styles
Utilize diversification and learn how to hedge so you don't have to worry about market's ups and downs
Learn how compounding slight edges could grow your trading account
Trading is a journey...we invite you to join other pro traders as they utilize data to move forward
Yes, It Really Is Possible!
With education in the Advanced StockOdds Membership, you'll learn how to finally take control of your trading career, then Bright Leverage can boost your account so you can start trading with enough capital to kickstart your trading career.
ENROLL NOW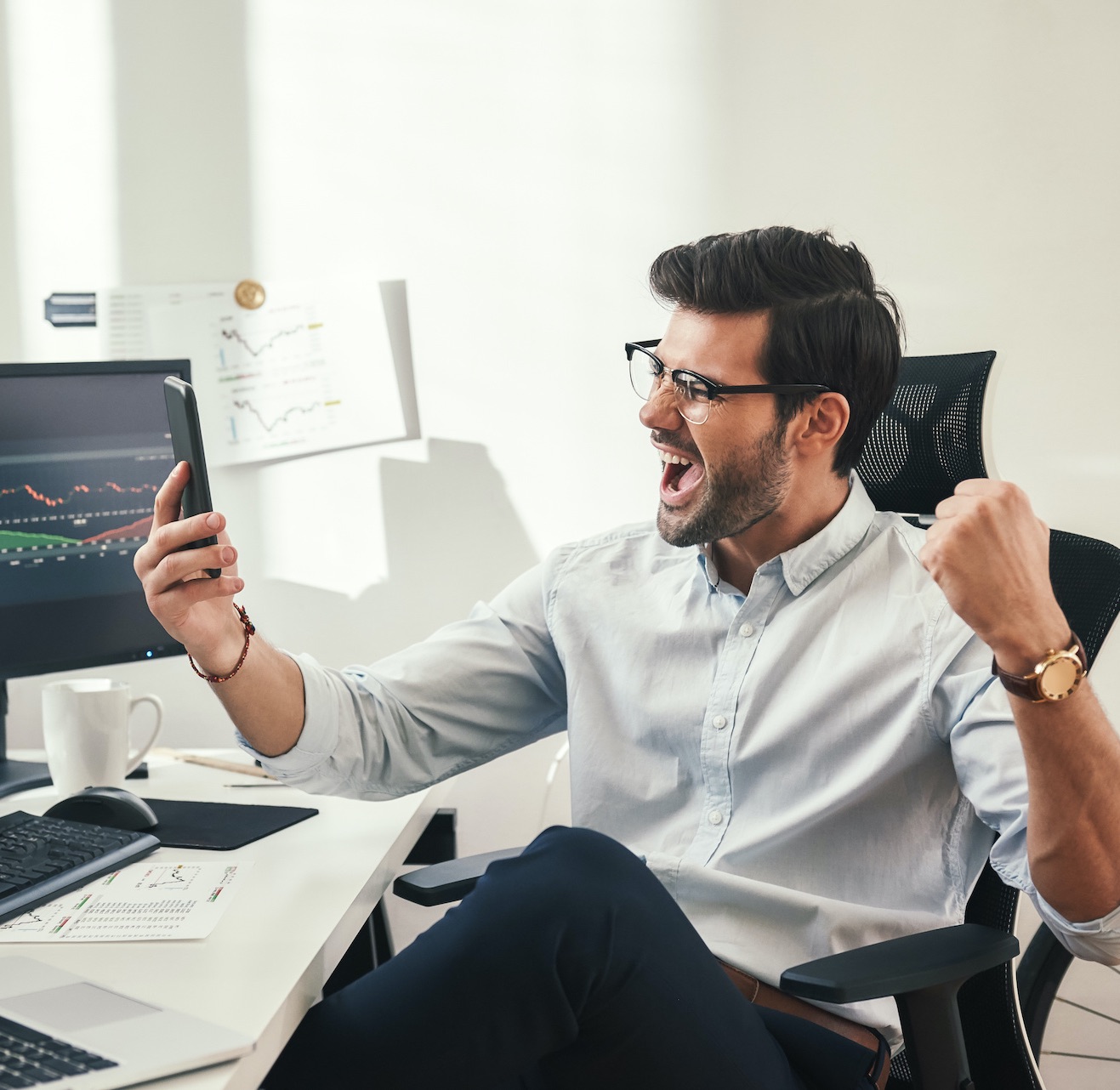 In The Next 6 Months, You Could…
Improve your understanding of the markets
Increase your Odds with a proper framework
Learn to compound a statistical edge over various time-frames
The right trading strategies can make all the difference. We cover it all in our StockOdds Membership.
TRADING SUCCESS IS UNDERSTANDING OPPORTUNITY. STOCKODDS® INSTITUTE MAKES IT POSSIBLE
The Power of Compounding
Key to Long Term Gains
Consistency is key to pro trading success. A common pro trader benchmark is 0.1% average return on capital (ROC) per day, after wins/losses. The goal is to then improve upon this.
Know What You Don't Know. StockOdds Does That!
What's Included In The Advanced Membership...
COURSE 1
Embark on your journey to become a career trader with this course, designed to equip you with essential trading knowledge and best practices for a thriving trading career, such as:
Identify basic risks, identify where and why they may occur, and the best practices to avoid them
How to prepare with a daily trade routine utilizing best-practices
Recognize forces that effect human behaviour in Trading
You'll finish this course with a picture of how to prepare and navigate the world of trading with confidence, and know what Probability in Trading is.
COURSE 2
Guided by Pro Trader (and teacher), Rob Friesen, learn how to navigate the market through 16 in-depth lessons filled with real-world examples and valuable insights, such as:
Dive into the mind of a Pro Trader and learn critical thinking analysis tools
Uncover market behaviors and trade planning strategies for optimal Odds
Insights for how to calculate and trade expected outcomes
You'll finish this course with newfound confidence and concrete examples of how to trade your first $1000 or $1,000,000.
COURSE 3
Master the art of Pair Trading with this comprehensive course, designed to teach how to minimize risk and maximize returns through proven strategies and methods, with lessons such as:
Mitigating risk with probability-based market interferences
Capitalizing on pair trades and long/short basket trades for compounding returns
Critical insights and analytical thought processes for trade planning
You'll finish this course with an arsenal of skills to enhance your pair and basket trading abilities to achieve greater sustainability in the long run.
COURSE 4
Elevate your single stock trading skills with this insightful course, aimed at developing a consistent, risk-reducing game plan with positive expectations for each traded symbol. In this course, we'll cover subjects such as:
Understanding and maximizing directional trading strategies
Improving timing, setups, and risk-to-reward ratios with quality signals
Insights into individual stock behaviors for broader trading success
You'll finish this course with a solid foundation to effectively trade individual stocks and increase your Odds across various instruments.
COURSE 5
Boost your trading expertise with the Gaming Theory & Statistics Course, designed to enhance your understanding of probability-based trading and human behavior. We'll cover topics such as:
Distinguish between randomness, noise, and signals for better decision-making
Gain insights from games of chance while focusing on probability-based betting
Leverage human behavior knowledge to improve trading outcomes
You'll finish this course with a solid grasp of gaming theory and statistics, ready to harness the power of probabilities for a successful trading career.
DATA - DASHBOARDS
With StockOdds Powered Dashboards, you can find trade ideas and quickly visualize Odds and expected performance based on your selected condition, such as:
Seasonality
Overnight Gaps
Relative Strength Index (RSI)
Bollinger Bands (BB)
+ more!
Data is updated regularly, making it easier for you to plan for day trading, swing trading, and other trading strategies.
DATA - WEB SCREENER
Access our full Odds Database to find how bullish/bearish a chosen signal is. Choose from over 50+ different signals, including:
Seasonality (Monthly, Day of Week, Options Expiration, etc.)
Past Moves and Streaks (Open to Close, 5 Day, 20 Day, etc.)
Technical Indicators (RSI, BB, CCI, Connors, Stock, etc.)
Technical Patterns (Doji Star, Inverted Hammer, Harami Cross, etc.)
+ more!
With the Web Screener, you can export queries to .csv files for easy manipulation and integration into other trading programs.
Our courses are built to help understand and utilize stock statistics, such as those available in our Web Screener and Dashboards.
Plus, in addition to all the above courses and data access, you'll also become part of the StockOdds Community where you can connect with fellow traders, + other bonus content!
What Happens After I Graduate?
After passing all course quizzes and tests, you'll receive a StockOdds® Certificate!
What can you do with this certificate? Take it to Bright Leverage and apply for 20:1 leverage (up to $1,000,00 to start)! From there, you can to trade with enough size to earn a career living with your new trading skills. Click here to apply.
This Bootcamp Is
For You If...
You aren't making the money you want
You are comfortable working with numbers
You have at least $40k in trading capital
You want to live the life of a trader
You are committed to putting the work in
YES, I WANT IN!
NICE TO MEET YOU
I'm Rob Friesen
I'm a seasoned entrepreneur who has also been an active participant in markets for 30+ years beginning with trading equities, options and commodities from 1992 to 1998 on a retail basis. I then moved to a Professional Career, joining Bright Trading in 1998 and currently serve as the President and COO. The underlying technology, StockOdds, has evolved over many years of use and application by the career professional traders at Bright Trading.
Over the years, I have traded over a billion shares in various strategies. While I continue to trade, I now love sharing what I've learned over decades of Trading, Coaching & Mentoring.
"...[Rob] has provided helpful data in StockOdds and created excellent video education, which have been beneficial to learning new strategies. I am enjoying consistent profitability for the first time in my trading career. My portfolio is up 65% to date with his help!"
- David
"Stockodds and Rob have helped me learn how to trade market neutral, and use seasonality. ... I believe trading market neutral is one of the best ways to become a consistently profitable trader (CPT), which is ultimately my goal. Stockodds gives the data to trade market neutral more efficiently."
- Andrew
"...StockOdds is an incredibly useful database filled with information you will not find anywhere else! ... By sharing [Rob's] knowledge and creating this incredible database he is making a positive impact on people's lives. Thank you StockOdds!"
- Eric
GET STARTED TODAY!
Learn to Trade Like the Pros
How do I know StockOdds® can outperform the market?
How is this any better than using charts or indicators?
Are my results guaranteed?
Do you have any incentives if I refer a friend?
May I share course material and data with a colleague?
I don't have $40k+ to trade with, what are my options?
Do I Qualify?
Book a free, no obligation 15 minute consult to see if StockOdds is right for you.
There are many studies on the profitability of traders. Depending on the study, 501-99%2 of active traders lose money in the long run, but hedge funds and banks keep making money. We're bringing those advantages to every trader.